CLOSER TO THE NATURE
The picturesque countryside of the Highlands is ideal for horseback riding. Do you want to forget about your everyday worries? Do you want to experience a romantic adventure in a saddle or in a coach? Come and join us! We offer horseback riding in the surrounding countryside, as well as over the hills and dales...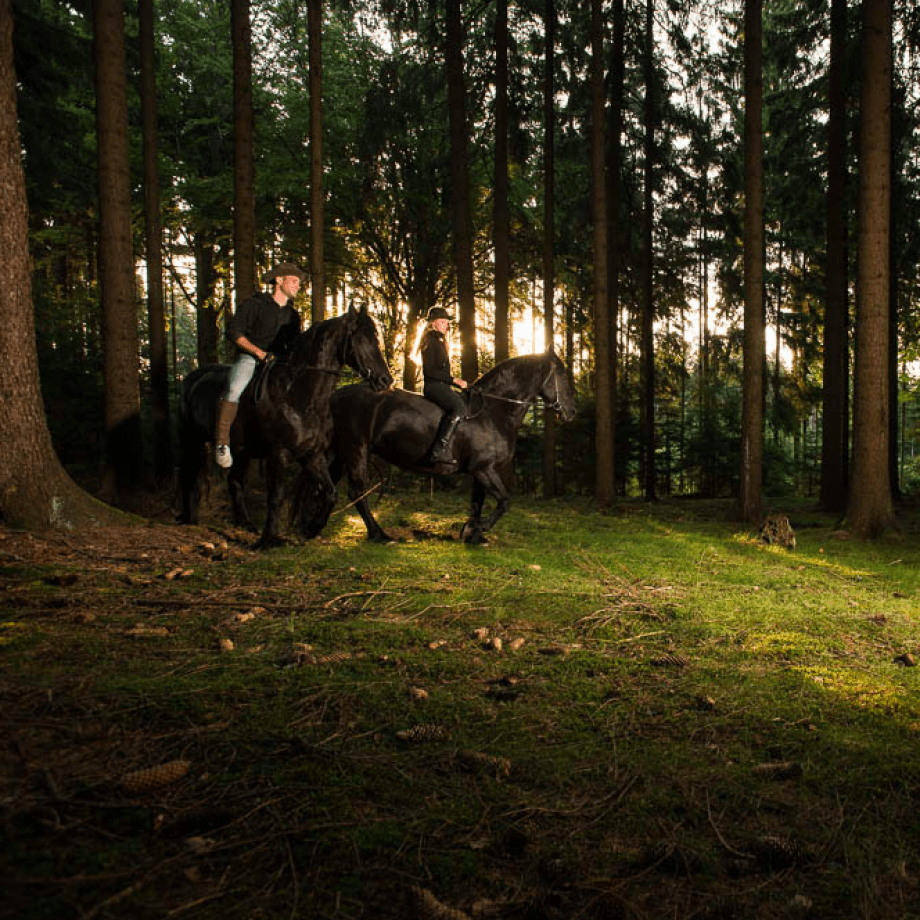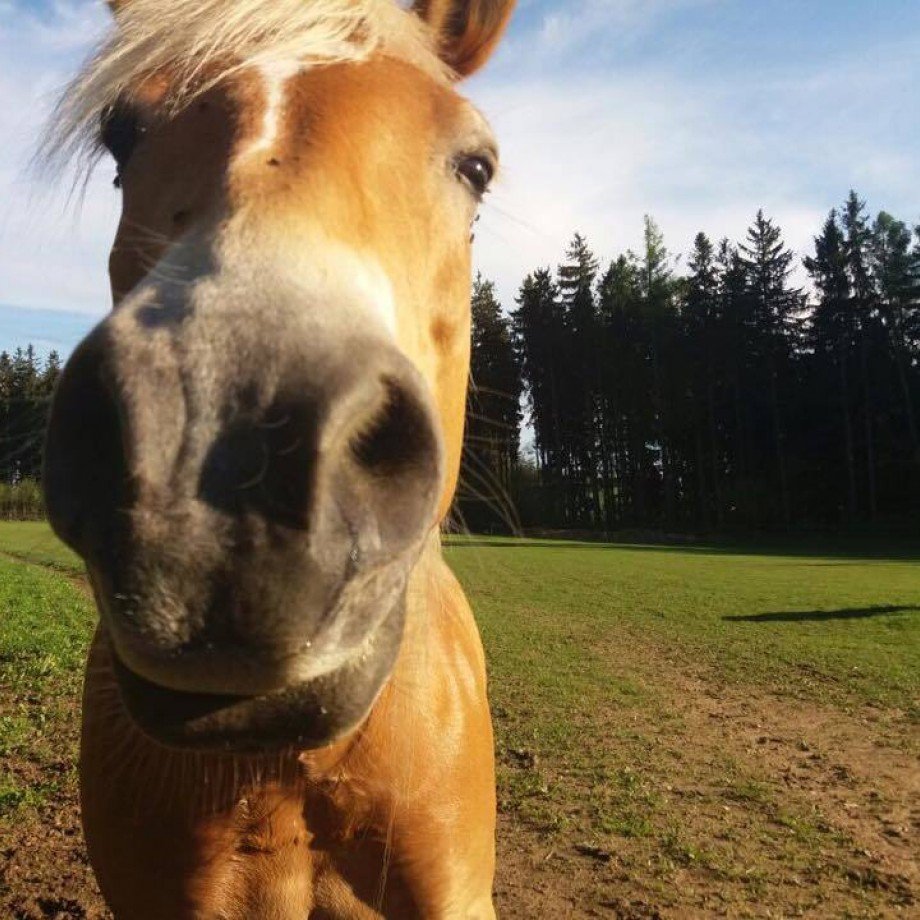 WHISKY AND JEREMY
For sport riding we saddle our Quarter Horse called Whisky...
Jeremy is our new foal. He was born on April 19, 2021 in our stable. He is a Friesian stallion and his mother is the mare Uli. He is a little naughty, he would like to play with everything. He monkeys after his mother and so he tries to eat hay and grass. Jeremy jumps and bites into everything he sees: he can get pretty upset and annoy us and his mom. He learns new things along with good manners, so that he grows into a clever, well-mannered horse that will conjure a smile on the face of its owners, caregivers and clients at the Svatá Kateřina Resort.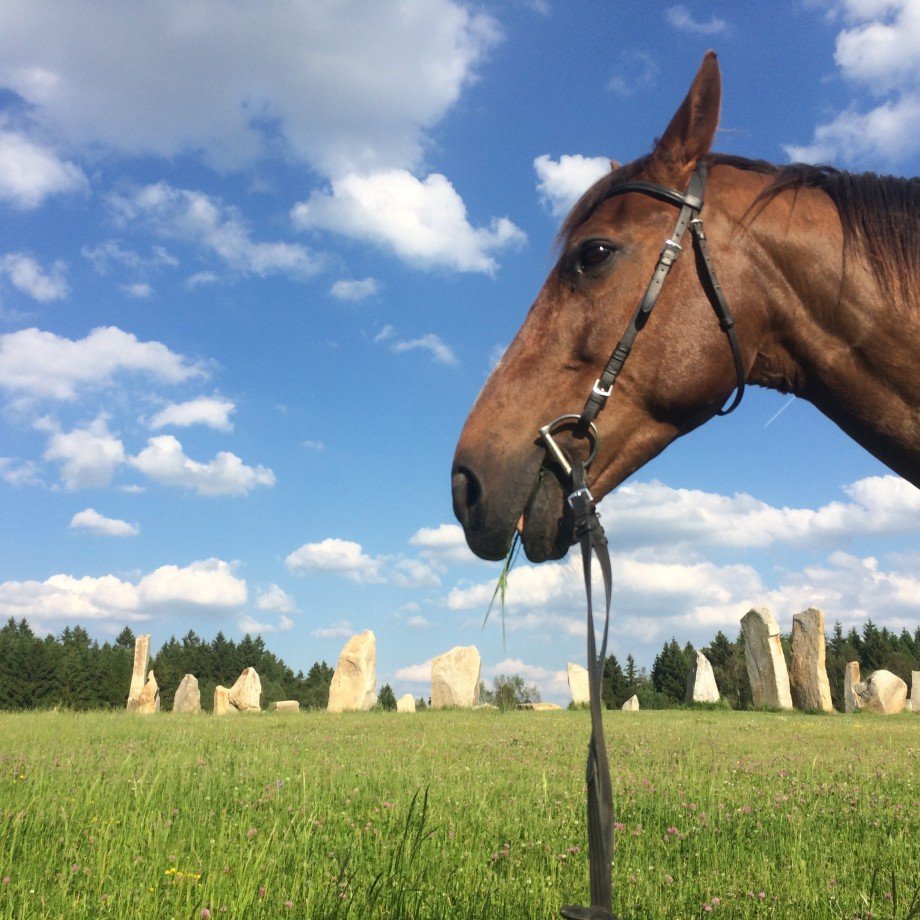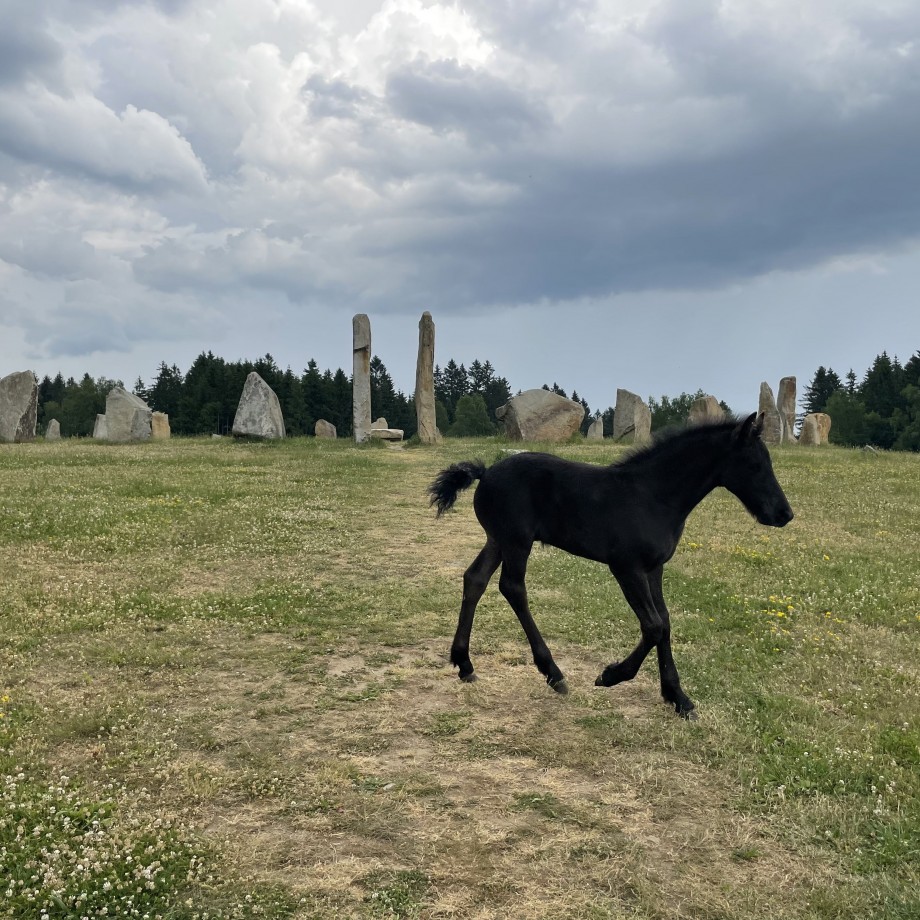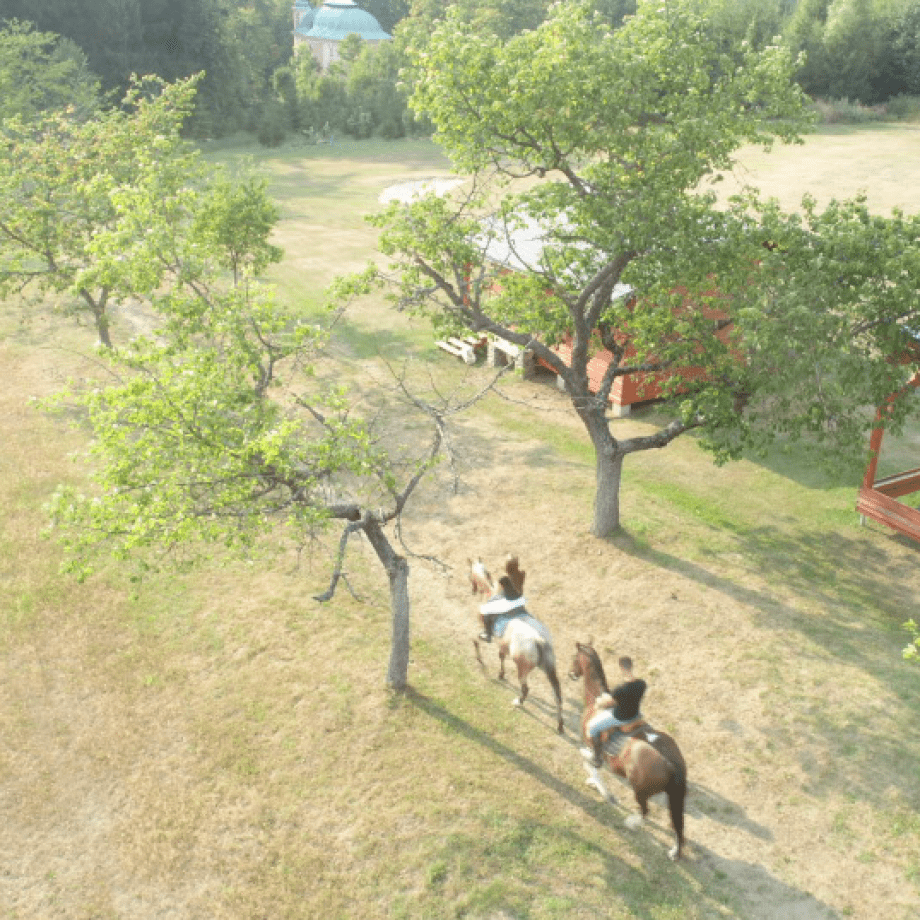 A COUPLE OF FRISKY HORSES
Cherky and Uli are aristocratic mares with shiny black hair. Saddle the horses or enjoy a ride in a horse drawn carriage or sleigh.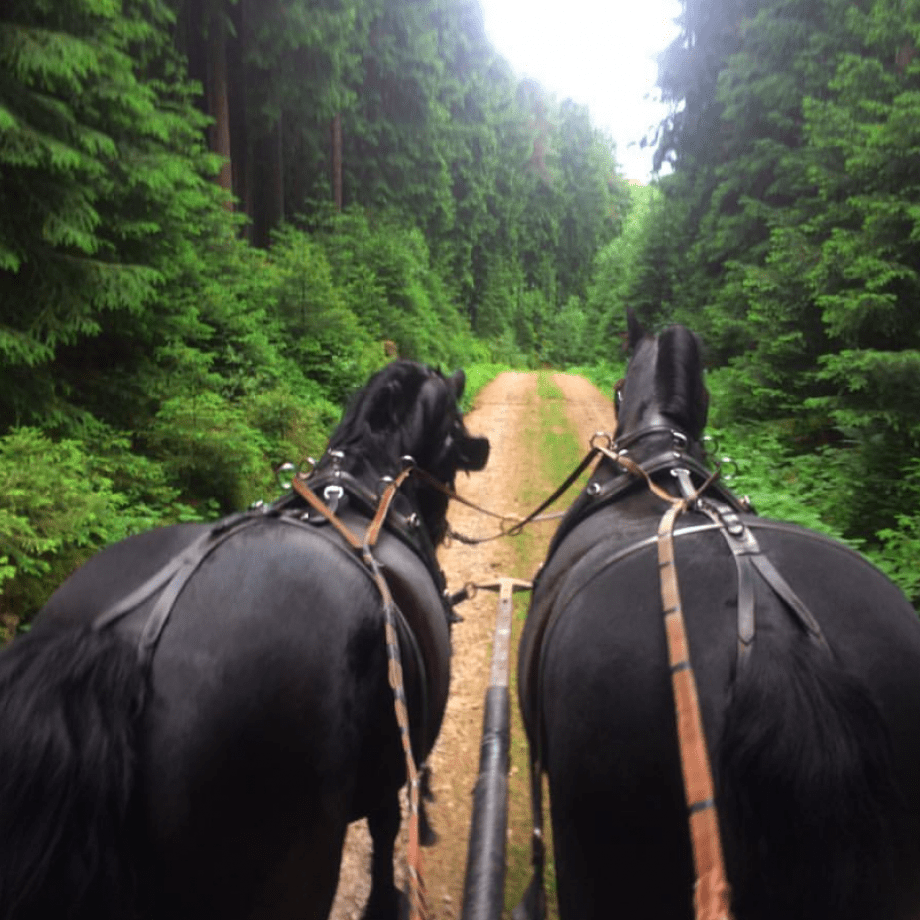 Pricelist
Including preparation
Ride in a horse-drawn carriage (weather permitting)
For maximum 2 persons
1 470 CZK/ 60'
For maximum 2 persons with a wedding decoration team
4 700 CZK/ 60'
Riding for children and adults
Walking the horse with a child
100 CZK/ 10'
horse and rider – riding school, countryside
350 CZK/ 30'
horse and rider – riding school, countryside
600 CZK/ 60'
Ride in horse drawn sleigh (only in good snow conditions)
For maximum 2 persons
1 470 CZK/ 60'
For maximum 2 persons with wedding decoration team
4 700 CZK/ 60'