CLOSER TO THE NATURE
The picturesque countryside of the Highlands is ideal for horseback riding. Do you want to forget about your everyday worries? Do you want to experience a romantic adventure in a saddle or in a coach? Come and join us! We offer horseback riding in the surrounding countryside, as well as over the hills and valleys...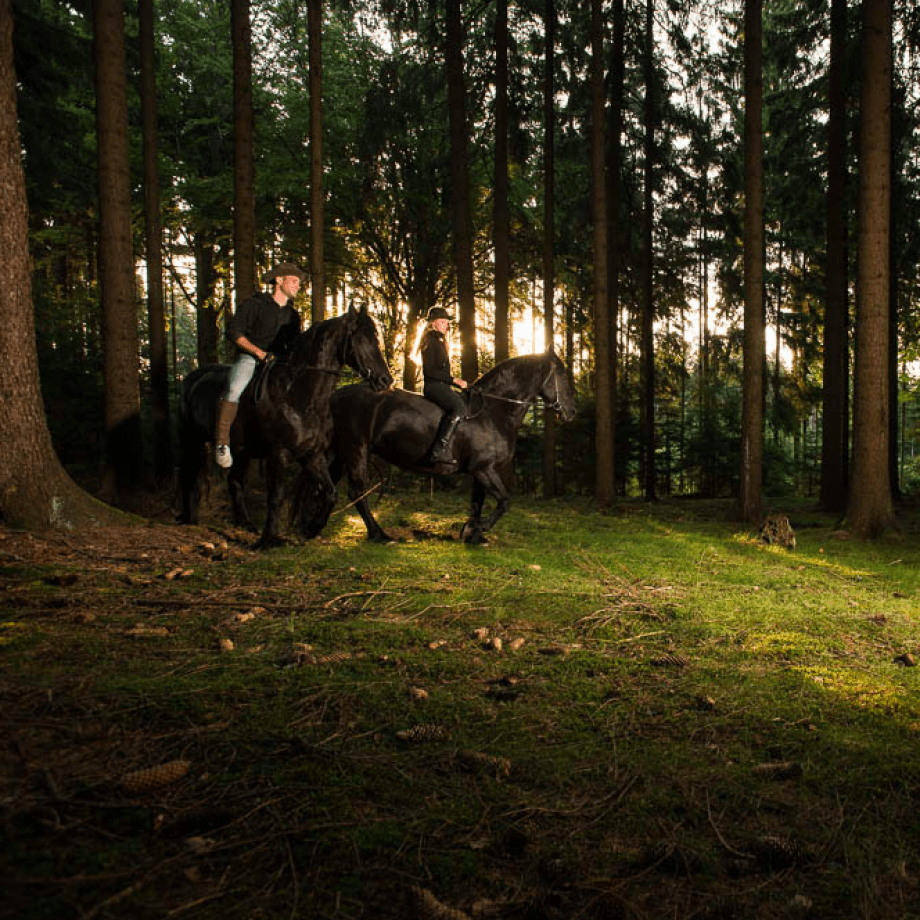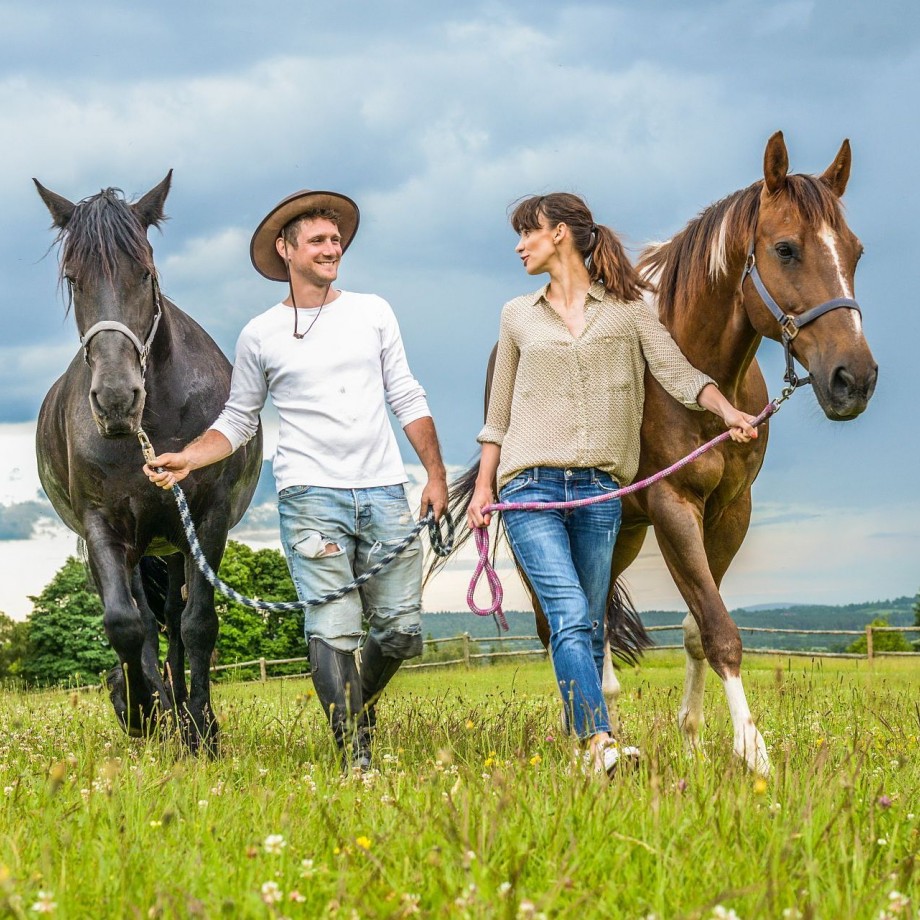 Horse riding
1. First contact with a horse, I have never sat on a horse – the client gets to know the horse; learn how to clean the horse; learn how to bridle and saddle a horse; according to the agreement with the lecturer, the choice of horse and the way of riding will be decided; For the first time, the client does not ride alone, the lecturer leads the horse or the client can only lead the horse from the ground.

2. Beginner – the client can clean the horse himself; assists in bridging and saddling the horse; can adjust the stirrups before riding, tighten the saddle off the ground; the choice of horse and the way of riding are determined by the lecturer in agreement with the client; The client undresses the horse himself after the ride.

3. Advanced – the client can clean, harness and saddle the horse himself; adjusts the length of the stirrups himself, before riding or from the saddle of the horse; the horse can pull itself before riding and from the saddle; in agreement with the instructor, the horse and the choice of ride are chosen; After the ride, the client undresses the horse himself.

A horse is an animal, so contact with the horse before riding and some relationship is essential. The instructor knows the horse and will help you choose the right horse for you.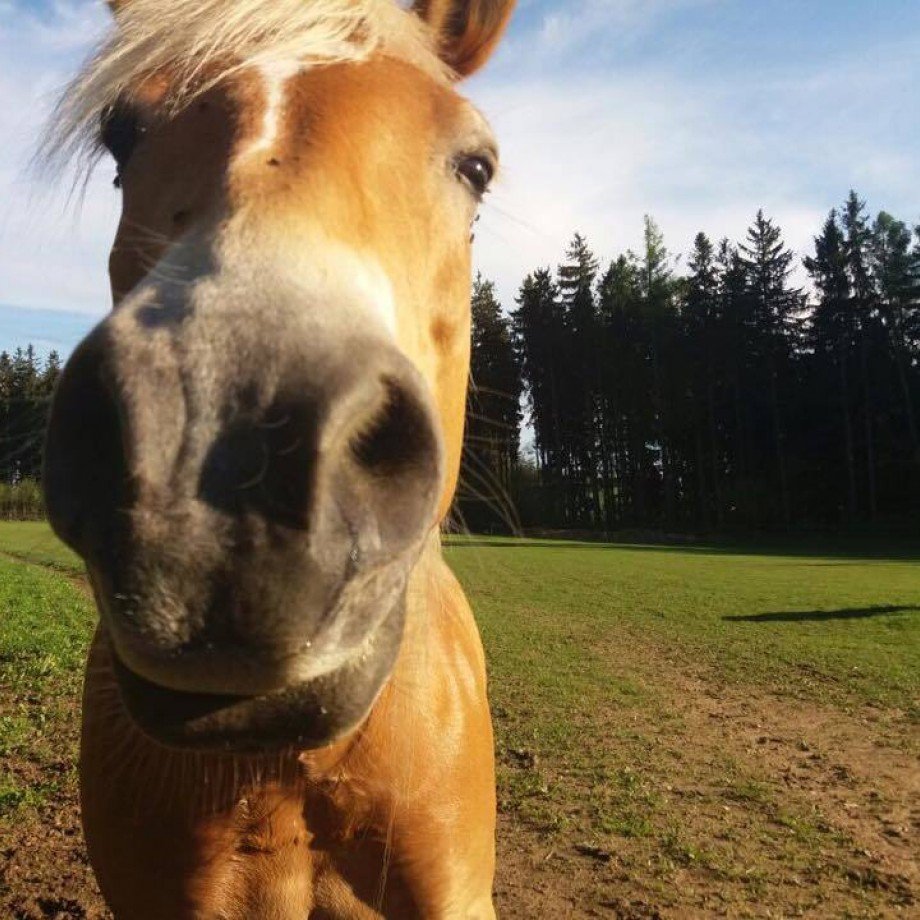 WHISKY
For sport riding we saddle our Quarter Horse called Whisky...
Whiskey was born in 2004 and is half American Paint Horse.  This horse is suitable only for more experienced riders, up to 60kg in weight.  The reason is his sore back.  However, Whiskey is an important member of our Katerina horse team.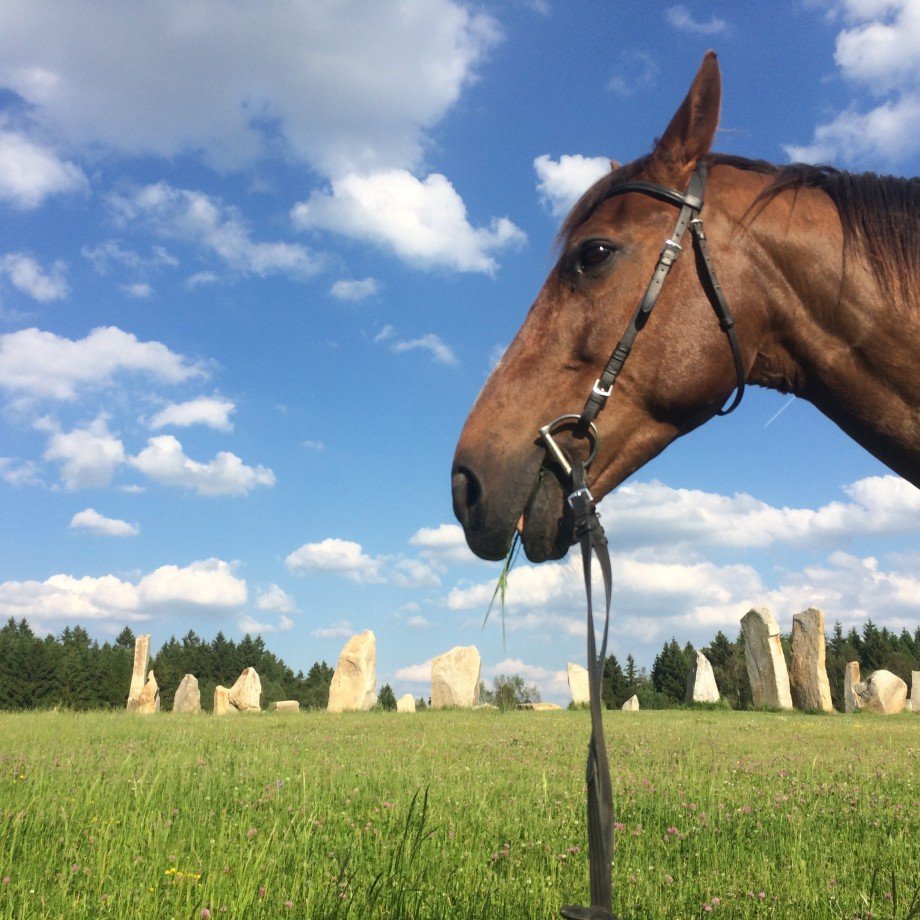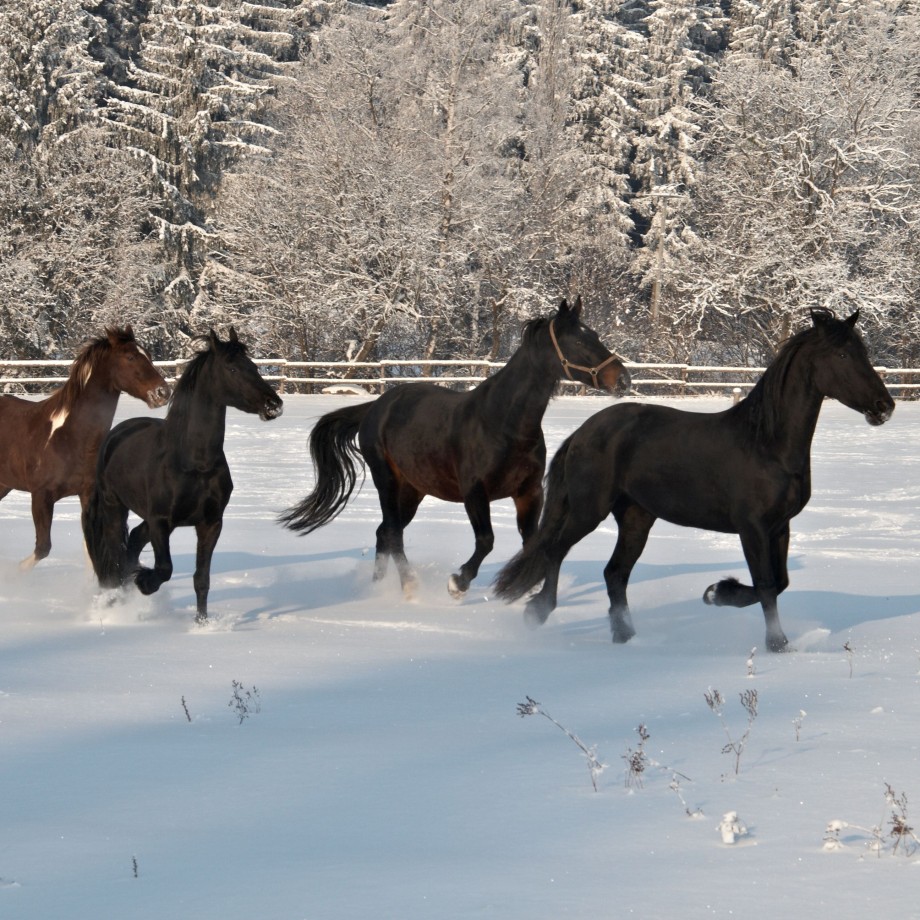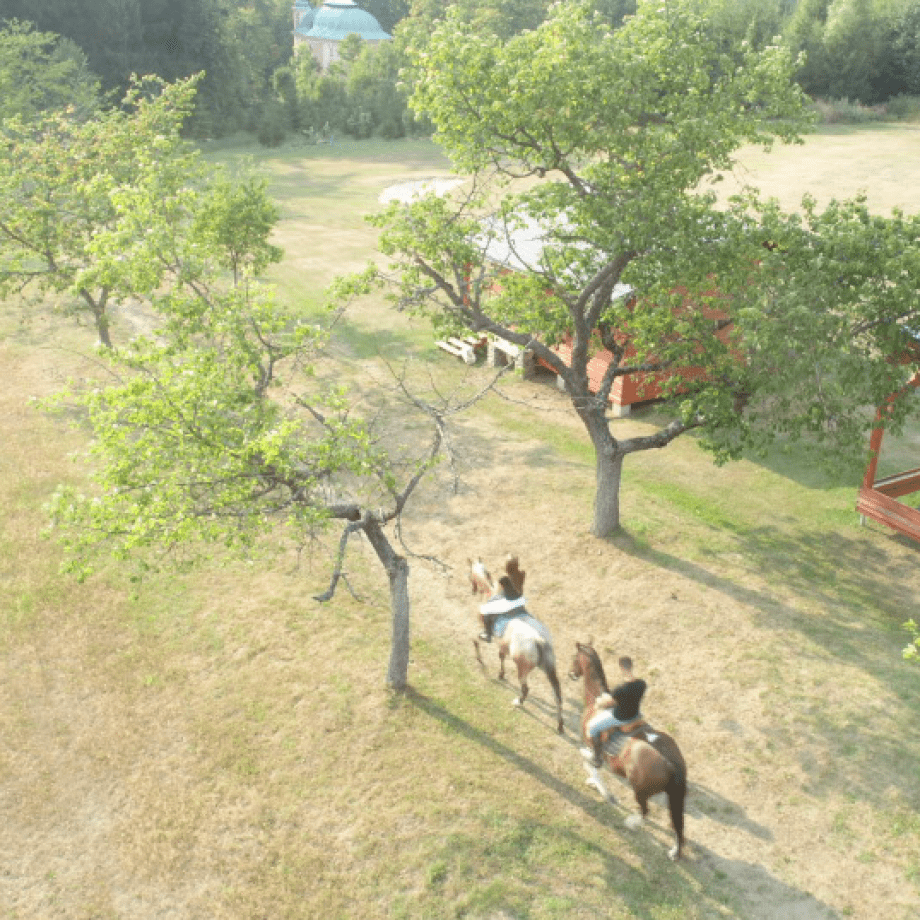 A COUPLE OF FRISKY HORSES
Cherky and Uli are aristocratic mares with shiny black mane.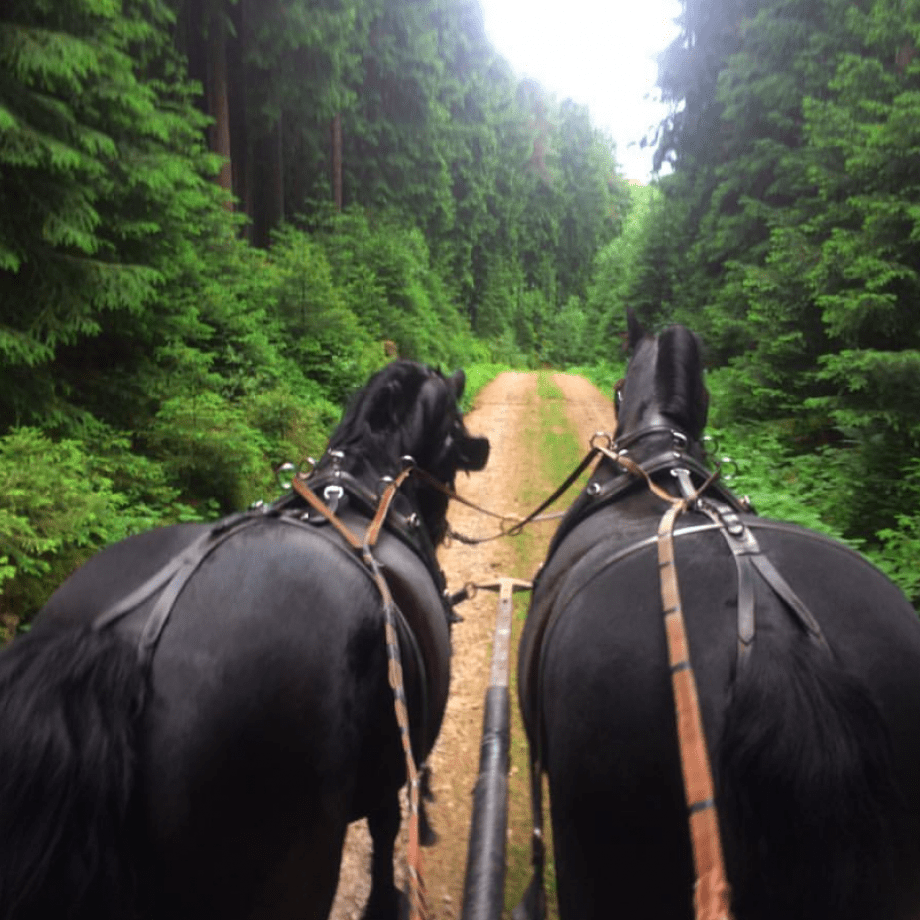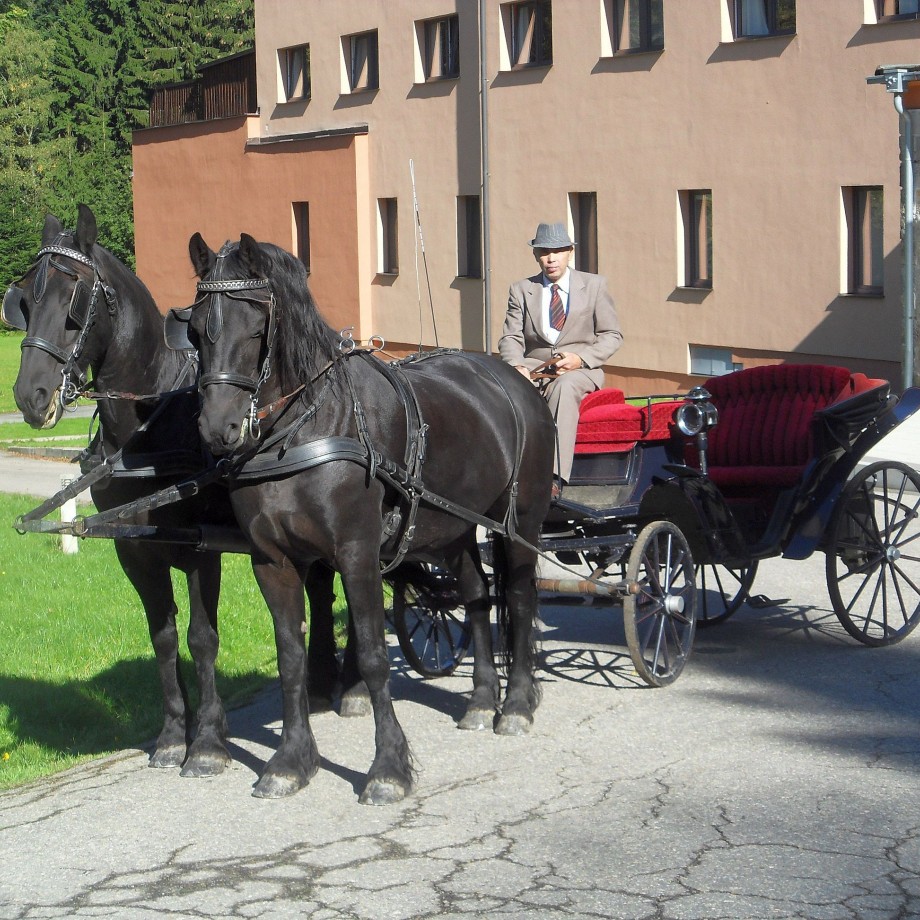 Notice:
We are sorry, but horse-drawn carriage rides are currently not possible until further notice due to injury to a horse in the sled.
Pricelist
All prices include preparation and saddling
Riding for children and adults
Weekend (Friday, Saturday and Sunday)
*WEEKEND prices also apply to public holidays


Walking the horse carrying a child
250 CZK/ 15 min
horse and rider – riding school, countryside
550 CZK/ 30 min
horse and rider – riding school, countryside
950 CZK/ 60 min
Ride in a horse-drawn carriage for max. 2 people (only in nice weather)
1 990/ CZK 60 min
Horse-drawn sleigh ride for max. 2 people (only in good snow conditions)
1 990 CZK/ 60 min
On weekdays (Monday to Thursday)


*in the period 1.-7.-30.8. only weekend prices are valid
Walking the horse carrying a child
170 CZK/ 15 min
horse and rider – riding school, countryside
390 CZK/ 30 min
horse and rider – riding school, countryside
790 CZK/ 60 min
Ride in a horse-drawn carriage for max. 2 people (only in nice weather)
1 790/ CZK 60 min
Horse-drawn sleigh ride for max. 2 people (only in good snow conditions)
1 790 CZK/ 60 min

**The times are including saddling and preparation