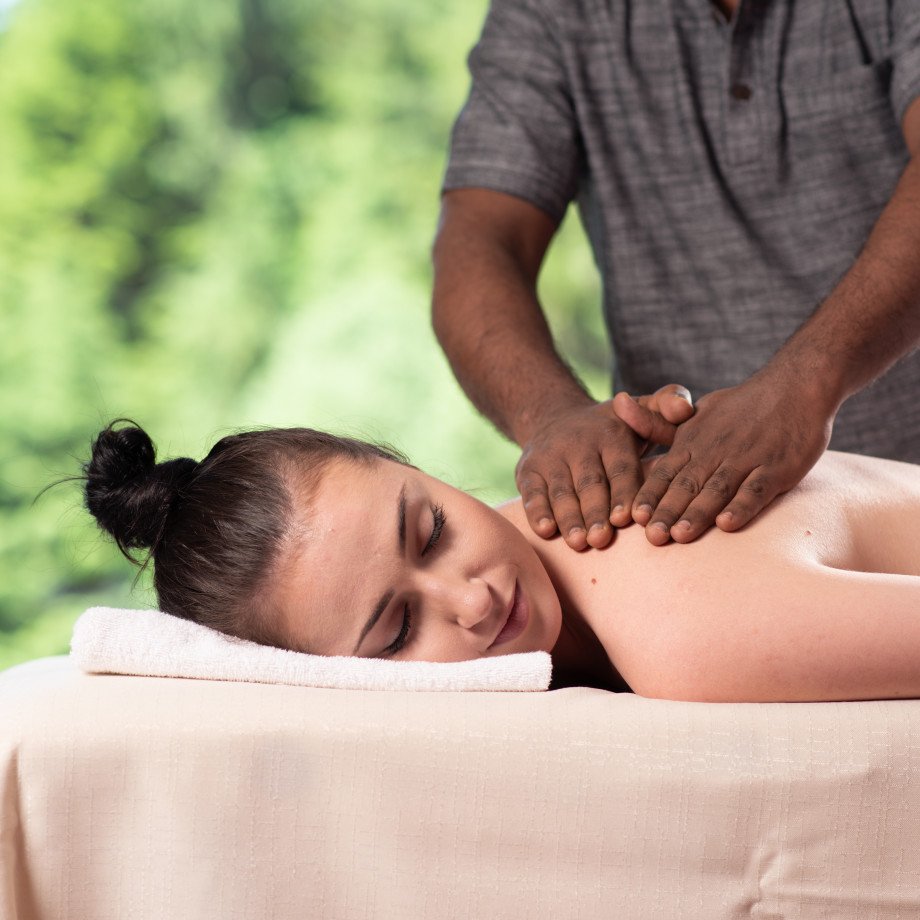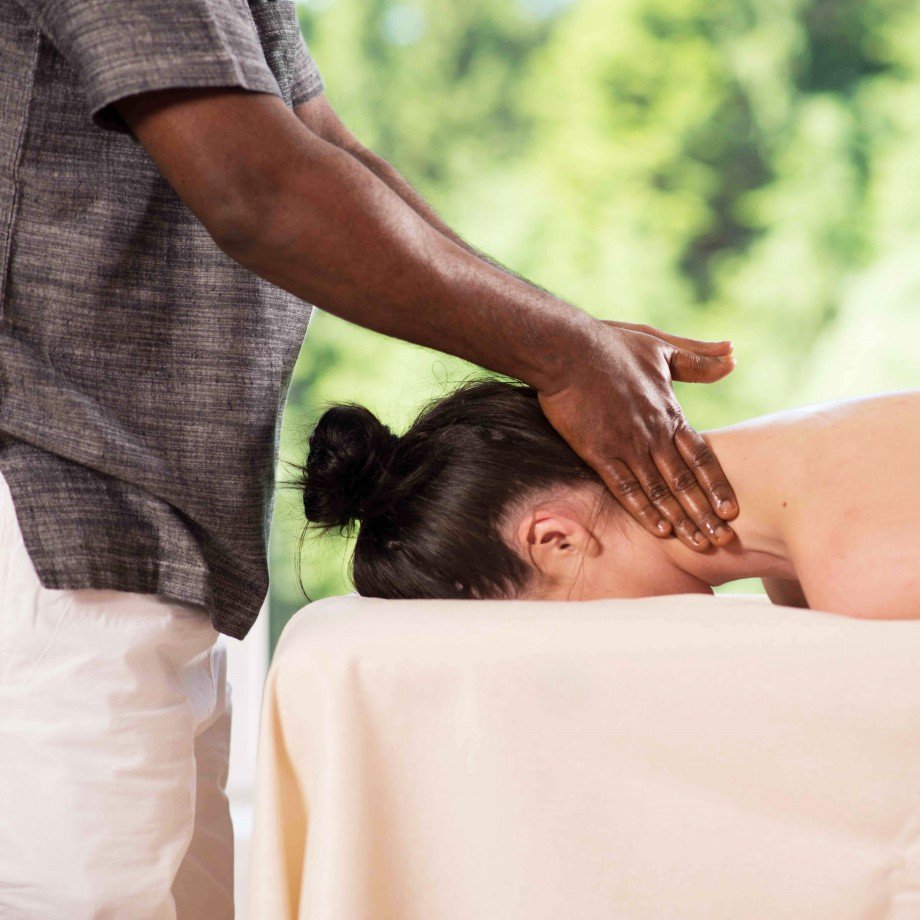 Abhyanga
Relaxating oil massage for body and mind, using special warm herbal ayurvedic oils to relax and harmonize whole body. Abhyanga as a basic Ayurvedic procedure stimulates blood circulation and releases inner tension, nervous system, muscles and joints. Abhyanga boosts the flow of prana (vital energy in the body) and lymph, which induces inner balance and longevity.
Price: 1.690 CZK/ 60 min.
Price: 2.190 CZK/ 90 min.
The science of life
Ayurvedic therapies use healing powers of nature and help us to live a healthy life..
Ayurveda is 5000 years old traditional Indian medicine, which is comprising unique systems of eating, exercises, herbal therapies, relaxation, meditation, cleaning of organism, aromatherapy and much more.
These ancient natural medicine procedures harmonizes body, spirit and mind, helps to restore internal harmony and balance.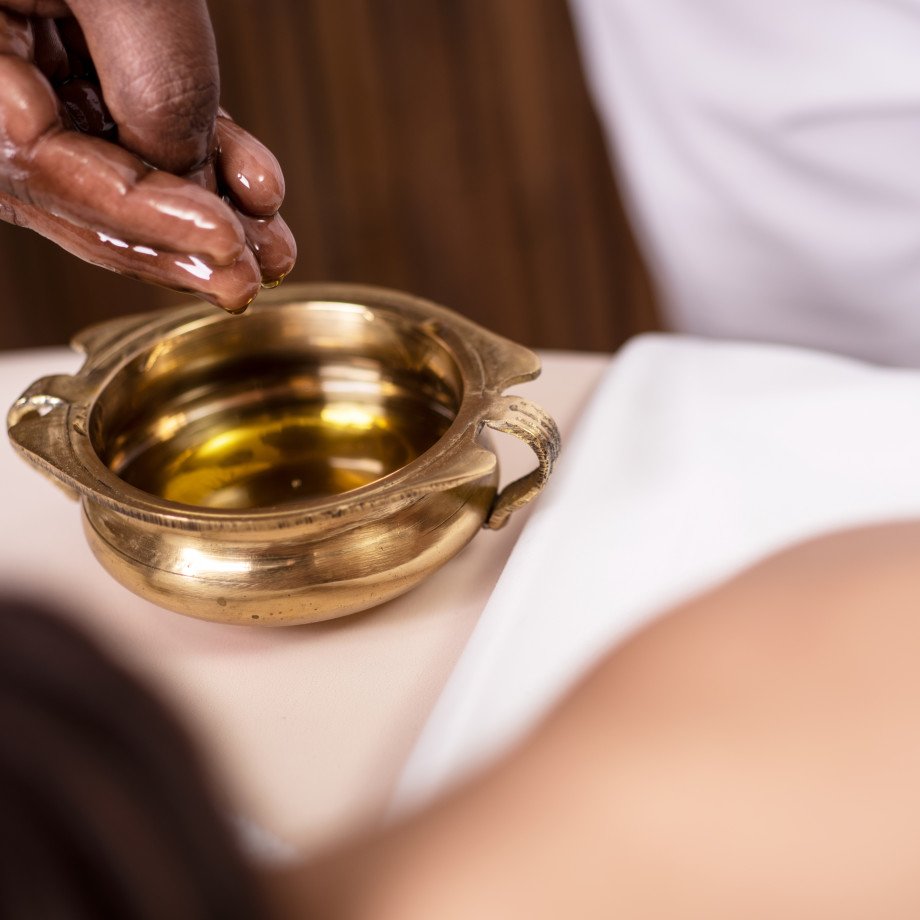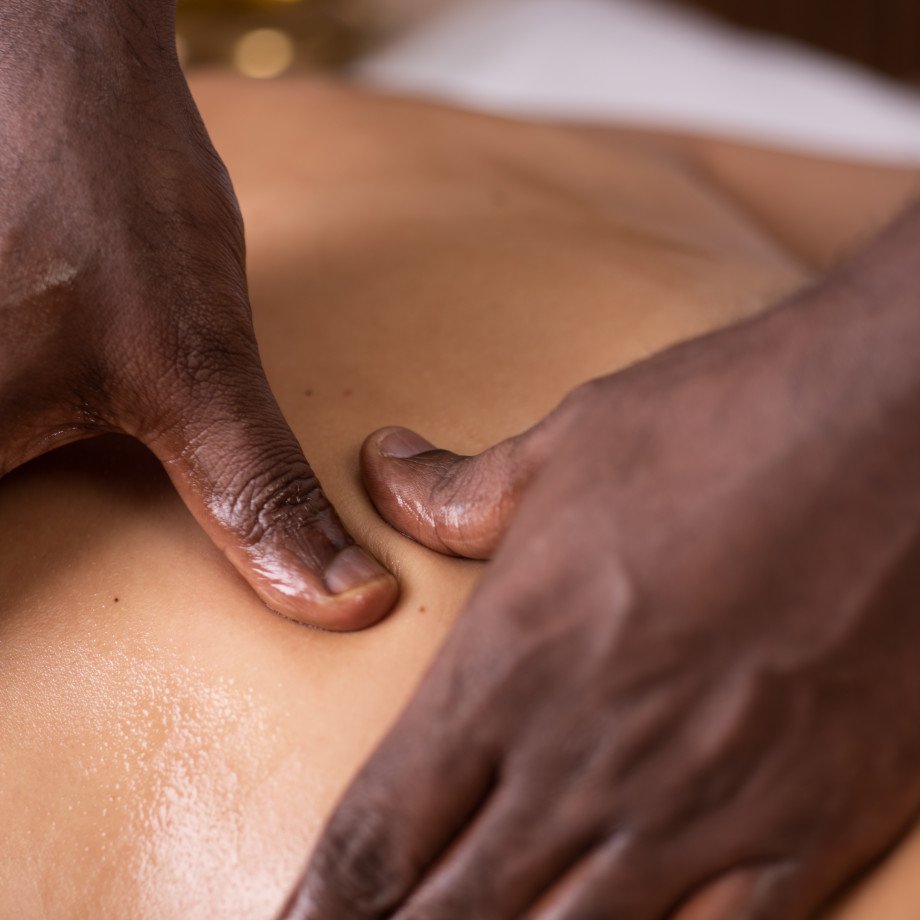 Abhyanga - four handed massage
2 massage therapists 
A full body oil massage performed by two therapists is a very intense cleansing therapy that is an integral part of Ayurvedic healing stays. It helps to stimulate blood and lymphatic circulation, relaxes muscle tension and eliminates the effects of stress. Thanks to the synchronized work of two therapists, the healing oils are massaged deeply into the tissues, massage stimulates the energetic pathways and harmonizes the flow of Prana (life energy). According to traditional Ayurvedic procedures, this massage is performed by two therapists, for intensifying it at the physical, energetic, but also a mental level. This massage gives you a feeling of lightness and relaxation.
Price: 2.190 CZK/ 60 min.
Shirodhara
Shirodhara is a special ayurveidc therapy focusing on the 6th chakra (for various illnesses related to the head, neck, nervous system, vision and hearing). The therapy is very effective when suffering from sleeping problems, headaches, and tiredness. Shirodhara means a gentle oil flow on the head. It is very pleasant massage technique and a unique experience. Part of this procedure is also a head massage. 
Price: 2.490 CZK/ 60 min.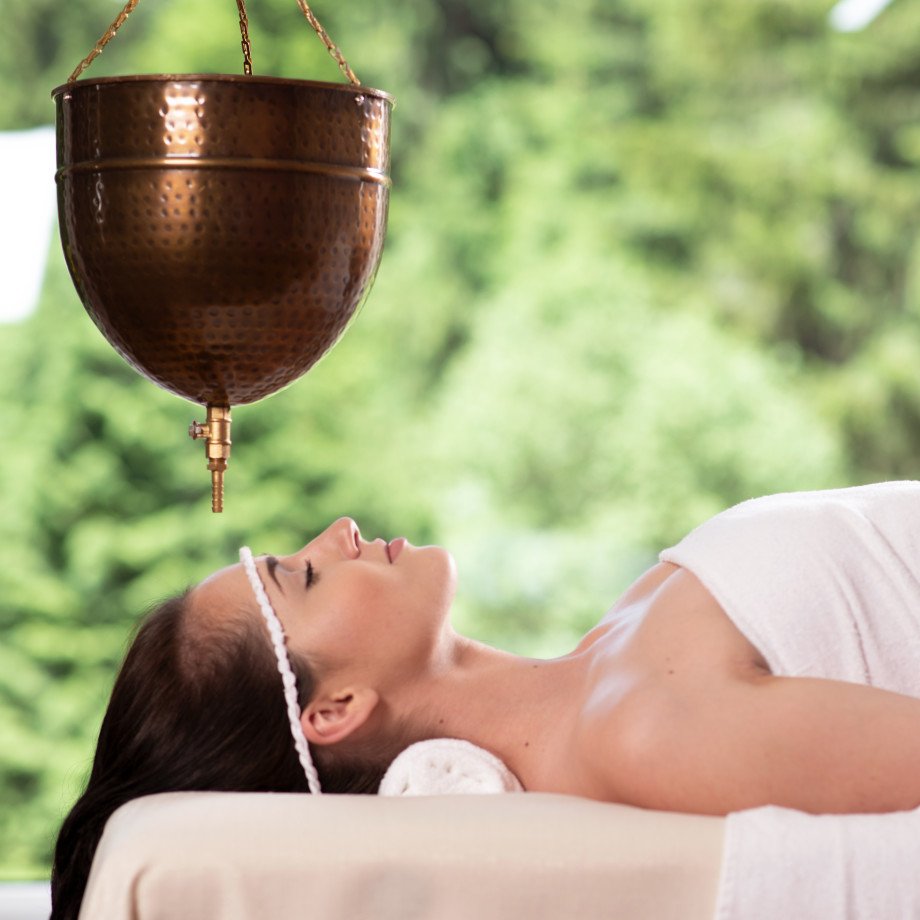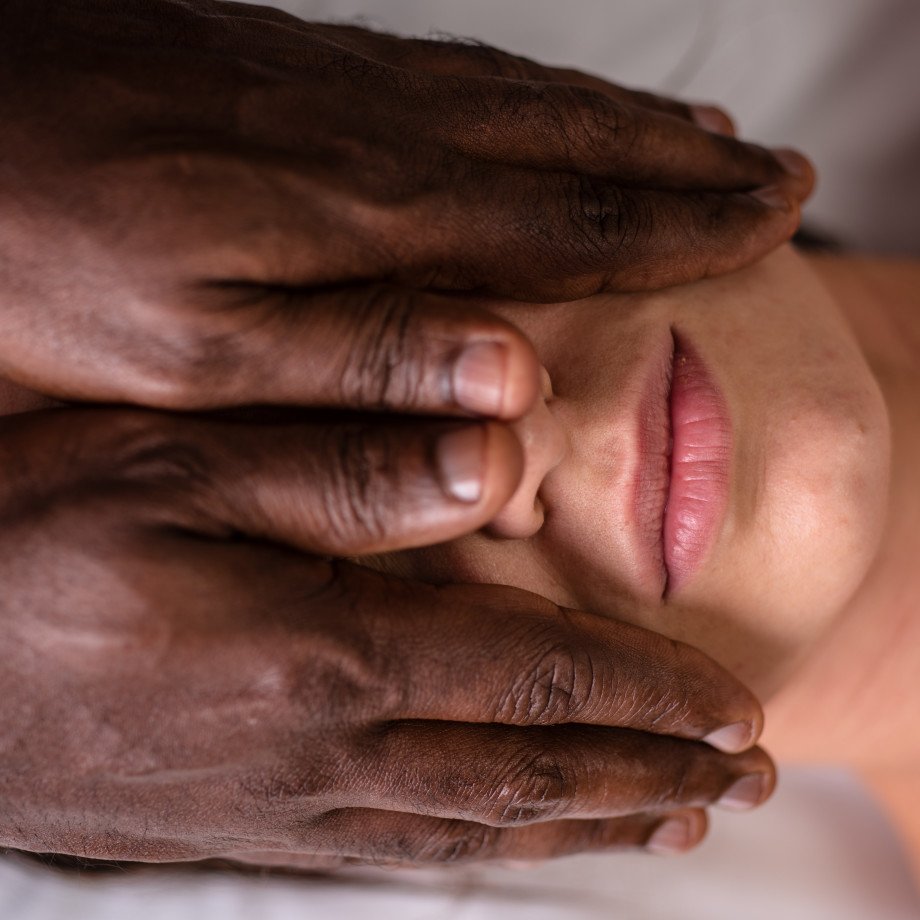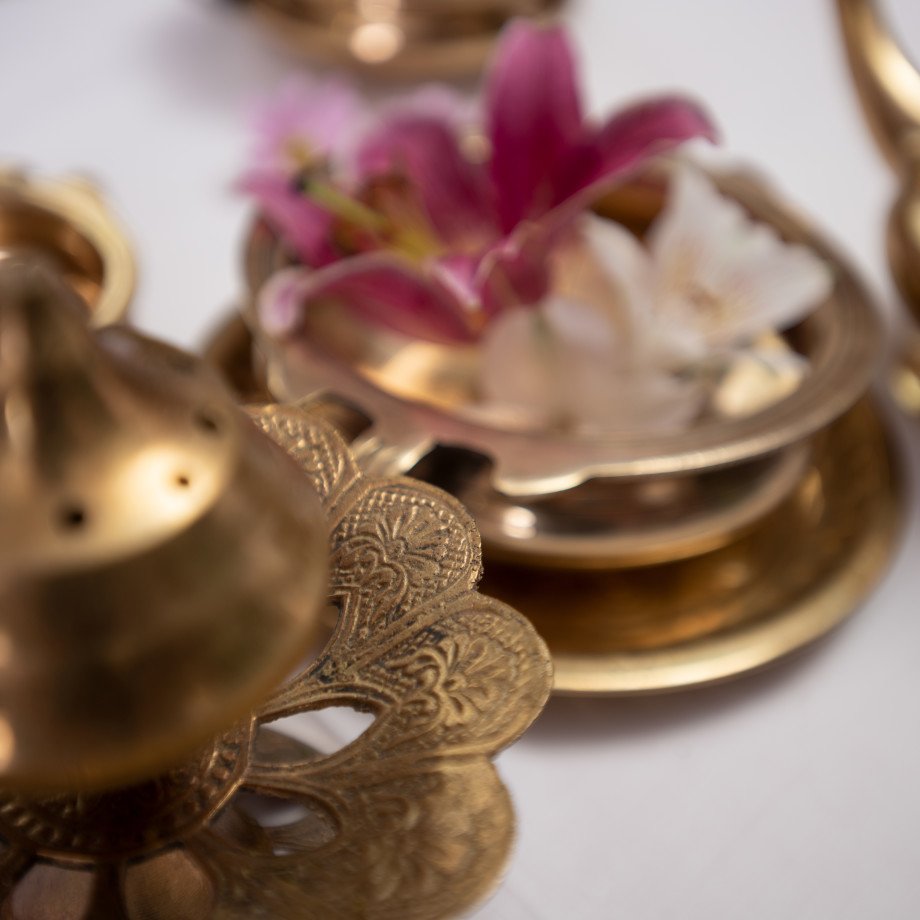 Kati – Vasti
This therapy is focused to eliminate pain in the lower back. It uses a special paste made of flour, which is placed in a circle at the painful points and then is filled with hot oil, which warms up and releases muscle tension. Kati Vasti is very old therapy which improves the flexibility of the spine, removes cramps, pain and spasms. It is a suitable treatment by spondylosis.

* We recommend the consultation with Ayurvedic therapist before this treatment.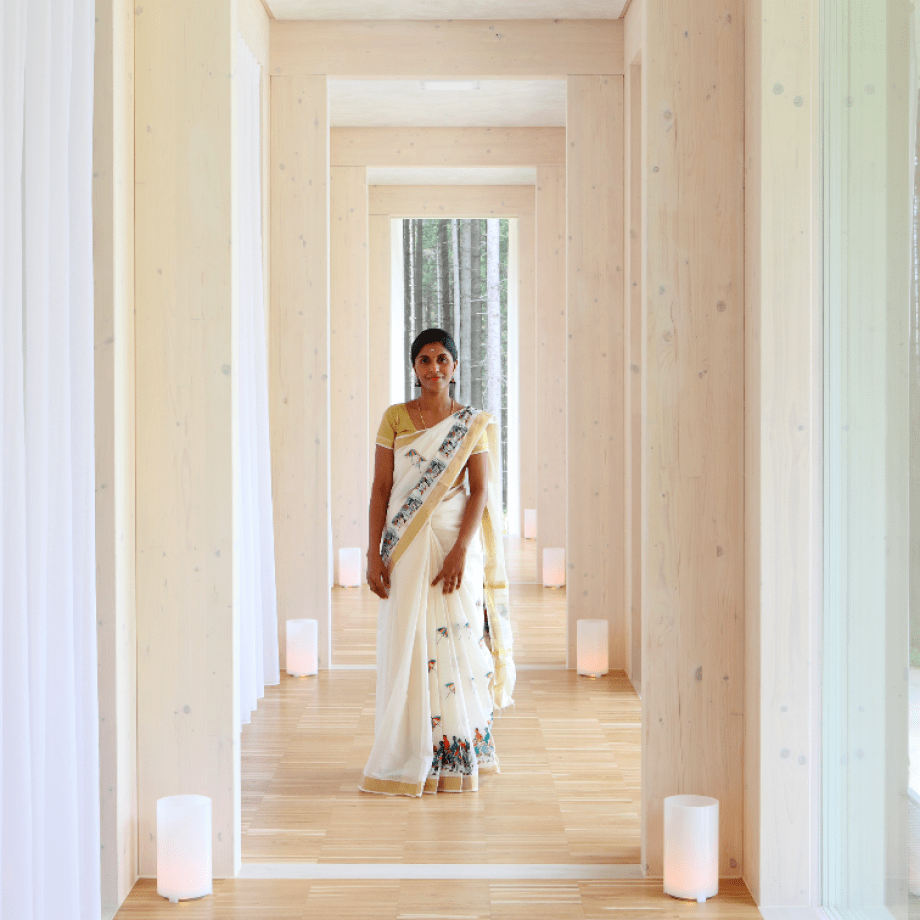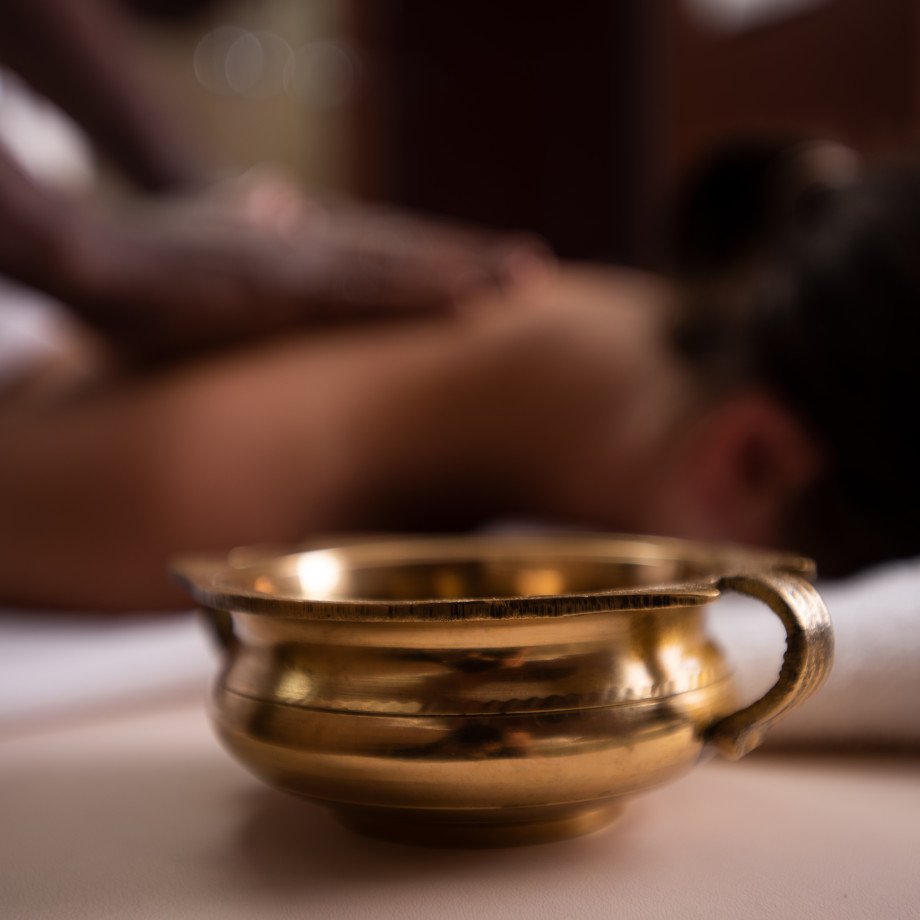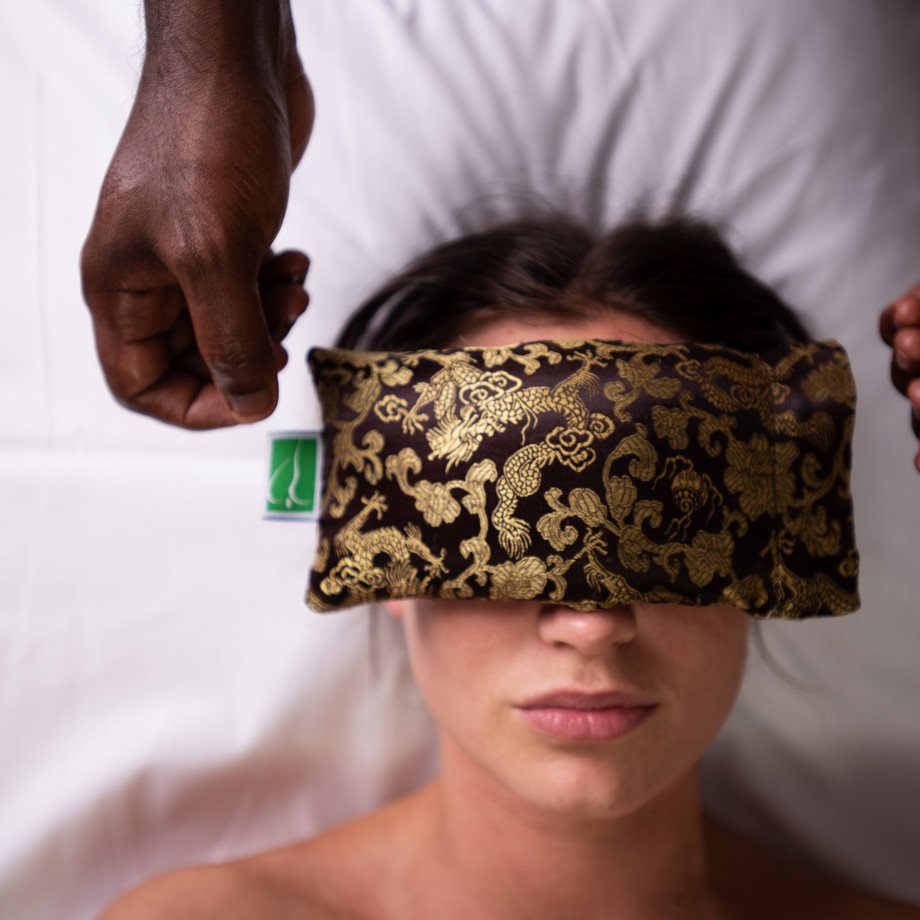 NOTIFICATION
We would like to draw your attention to the specifics of Ayurvedic therapies. Ayurvedic therapies relieve stress, a mental overload or physical exhaustion. They lead to the stimulation of the organ paths, energy flow in your body and a deep stimulation of your tissues, when toxins leave the body and it regenerates and relaxes. This kind of therapy can be really intense and it massages all your body parts. If the pressure will not suitable for you during the therapy, or you will uncomfortable in any way, inform your therapist at any time.