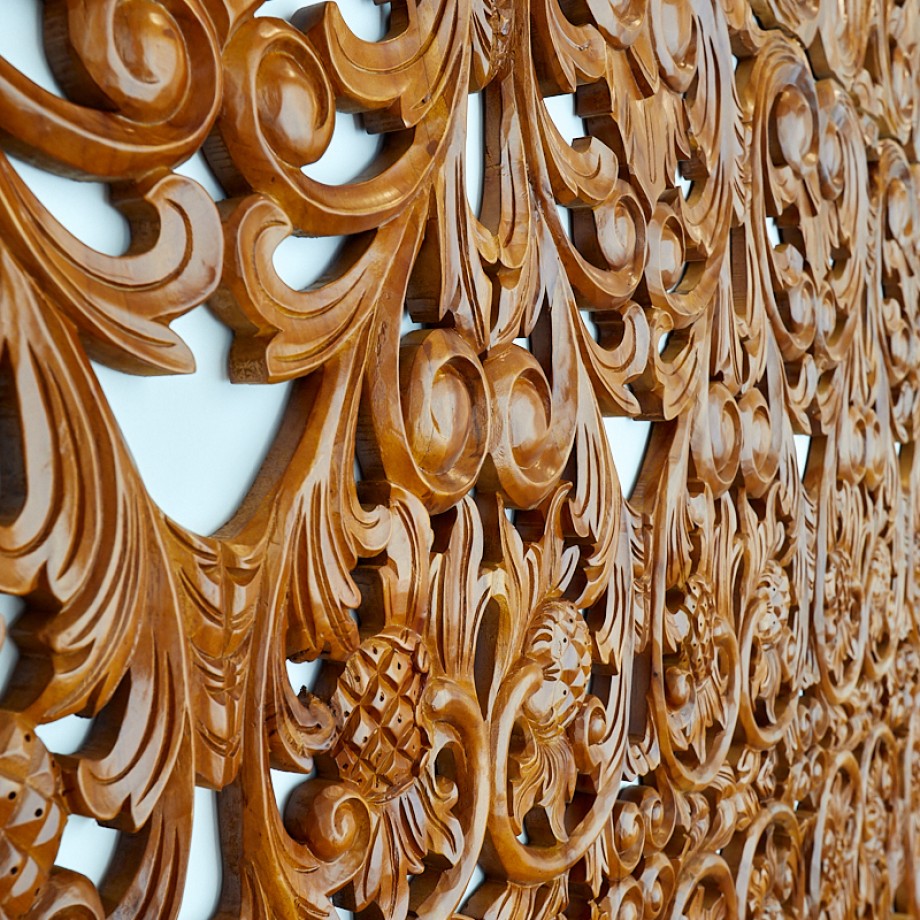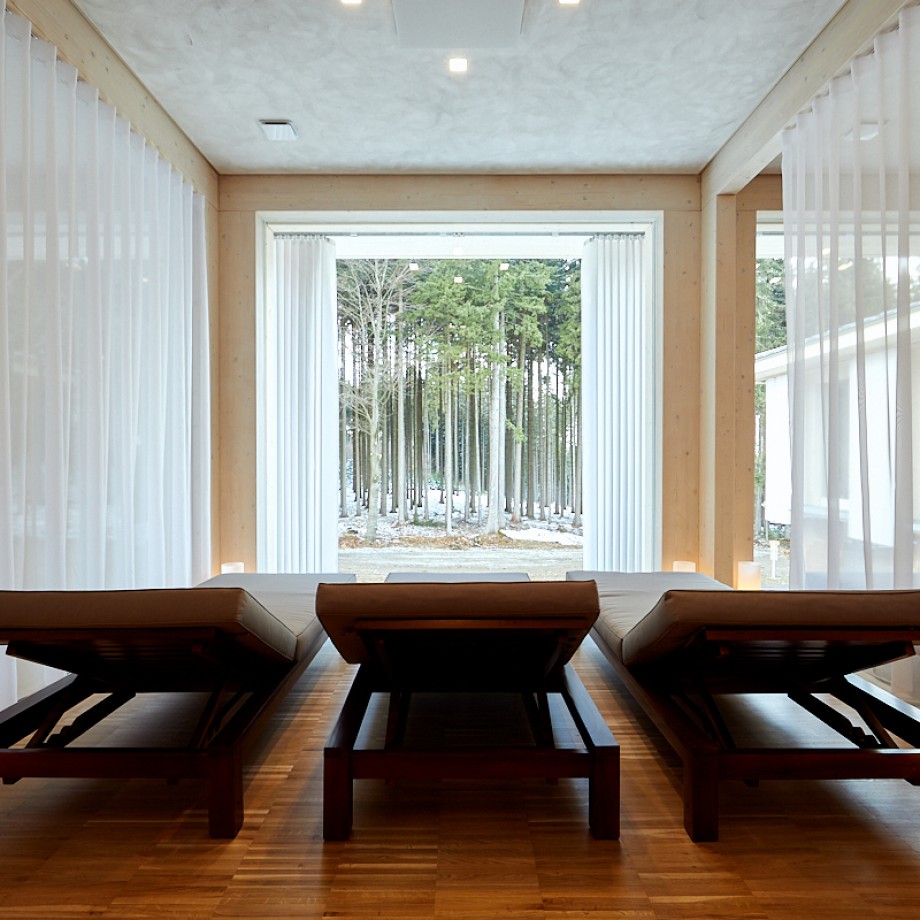 WELLNESS & SPA SECTION
Our Wellness & Spa facility located within the Ayurvedic Pavilion offers the following:
Finnish sauna
Aromatherapy steam cabins
Two large whirlpools
Kneipp Walk Pool
Pool with six massage seats
Gentle reflexology "walking on stones and pebbles"
Almost every Wellness & Spa area offers gorgeous views of the highland natural surroundings. Connecting with nature helps to find inner harmony and eliminate consequences of stress brought by modern times and urban life.
AYURVEDIC SECTION
Six specialized therapeutic rooms have been constructed in the Pavilion, including steam cabins for intensive absorption of therapeutic oils that are used after Ayurvedic therapies.  Therapeutic rooms feature original mahogany massage tables made in Kerala, India. Our Ayurvedic doctor's office is located near the reception so that the doctor is available at any time not only to our guests, but also to offer expert consultation and individual fine-tuning of therapies according to the actual client's medical condition. 
Following the therapies, clients can use the extensive relaxation areas and perceive the closeness and healing power of the highland nature.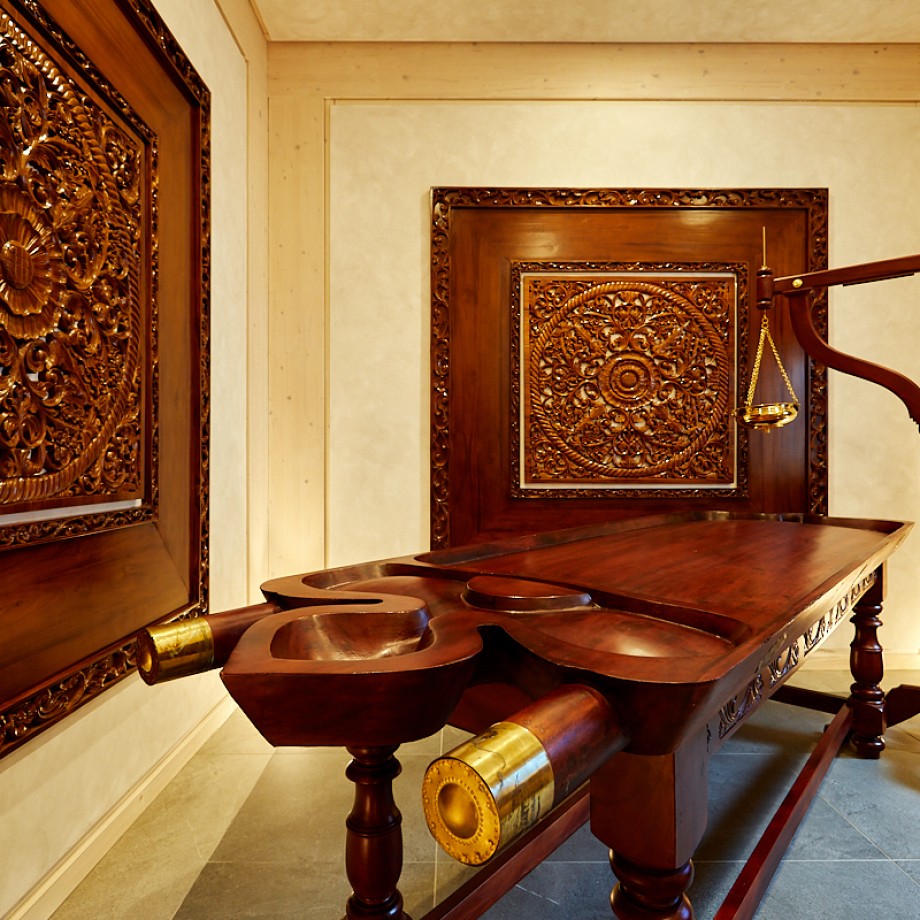 BUSINESS HOURS
Monday – Thursday
10:00 -22:00
Friday
10:00 -23:00
Saturday
8:00 -23:00
Sunday
8:00 - 20:00
BUSINESS HOURS FOR THE PUBLIC
Monday – Thursday
11:00 -22:00
Sunday
14:00 - 20:00
*Must be booked through the Ayurvedic Pavilion reception (call +420 565 456 891)
ADMISSION FOR THE PUBLIC
Information
There is no parking available within the Svatá Kateřina Resort.
Since motor vehicles are not allowed to enter the Svatá Kateřina Resort, our guests can park at the free fenced hotel parking lot in Počátky and then use our free hotel shuttle bus, which runs every 30 minutes or upon demand between the parking lot, bus station (stop at the ICOM building) and the Resort.
Please, inform the Ayurvedic Pavilion reception about time of your arrival when booking your visit to the Ayurvedic Pavilion.
(Call reception at +420 565 456 891)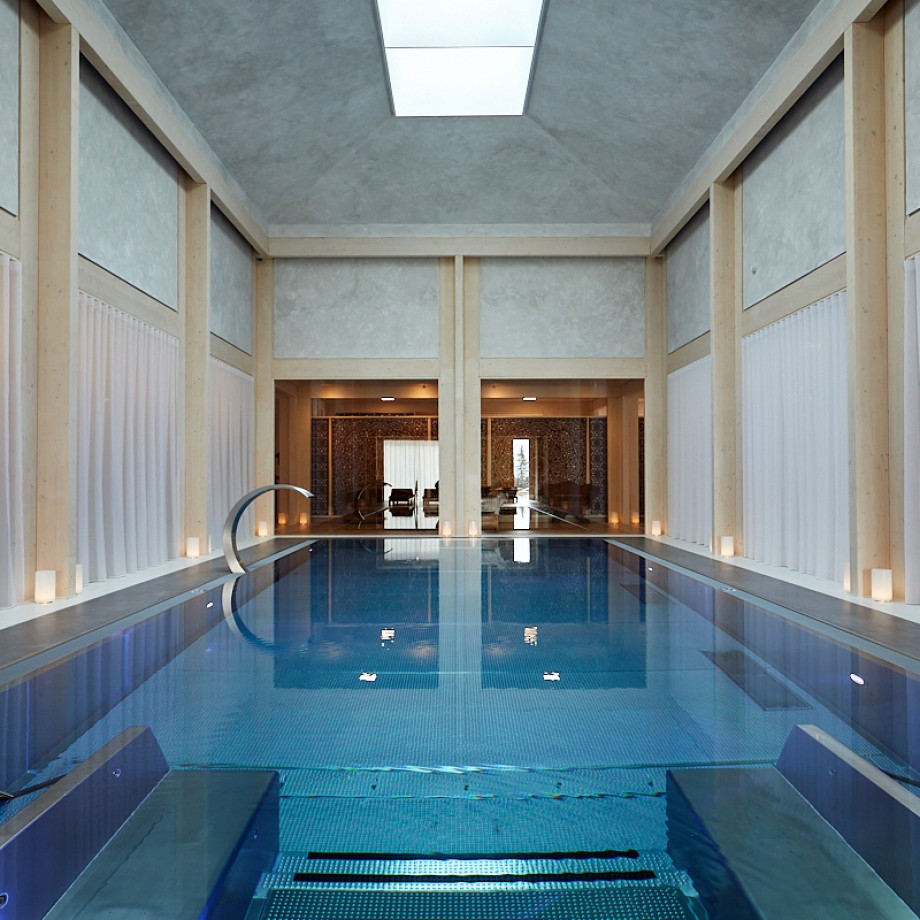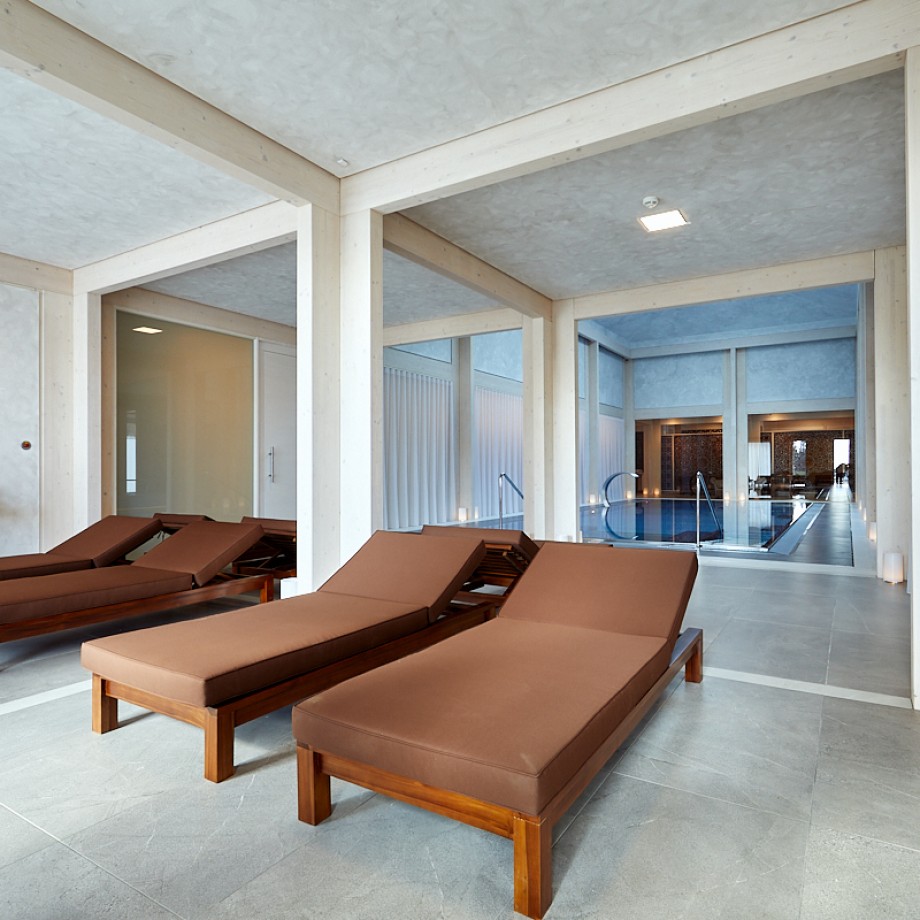 ENTRANCE FEES FOR CHILDREN
Friday, Saturday, Sunday and Holidays
390 CZK - 2 hours
Each additional 15 minutes, or part thereof, is 60 CZK.
Monday – Thursday
290 CZK - 2 hours
Each additional 15 minutes, or part thereof, is 40 CZK.
Children (1 to 6 years of age) may not enter the Ayurvedic section.  They are only allowed to enter the Wellness and Spa section accompanied by an adult for 2 hours during the following periods:


Monday - Sunday
10:00 am - 12:00 pm and 03:00 pm - 05:00 pm
Babies and small children under one year of age are not allowed to stay at the spa


ENTRANCE FEES FOR ADULTS
Friday, Saturday, Sunday and Holidays
790 CZK – all-day admission
490 CZK - 2 hours
Each additional 15 minutes, or part thereof, is 60 CZK.
Weekdays (Monday – Thursday)
590 CZK – all-day admission
390 CZK - 2 hours
Each additional 15 minutes, or part thereof, is 40 CZK.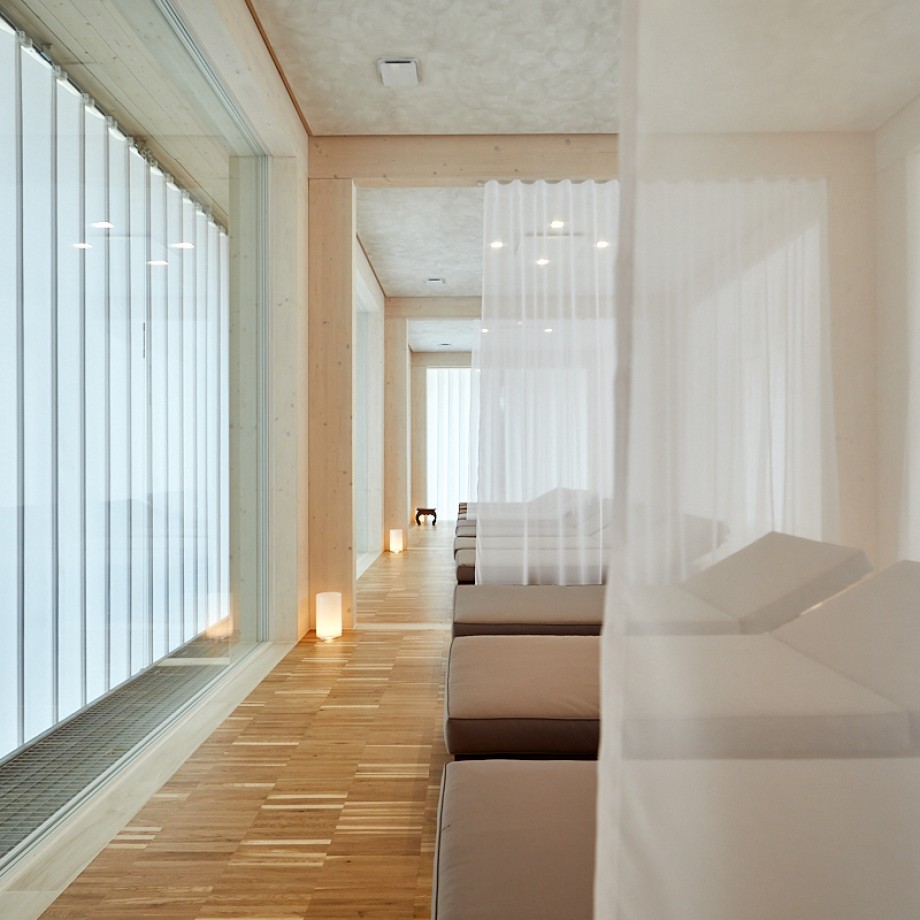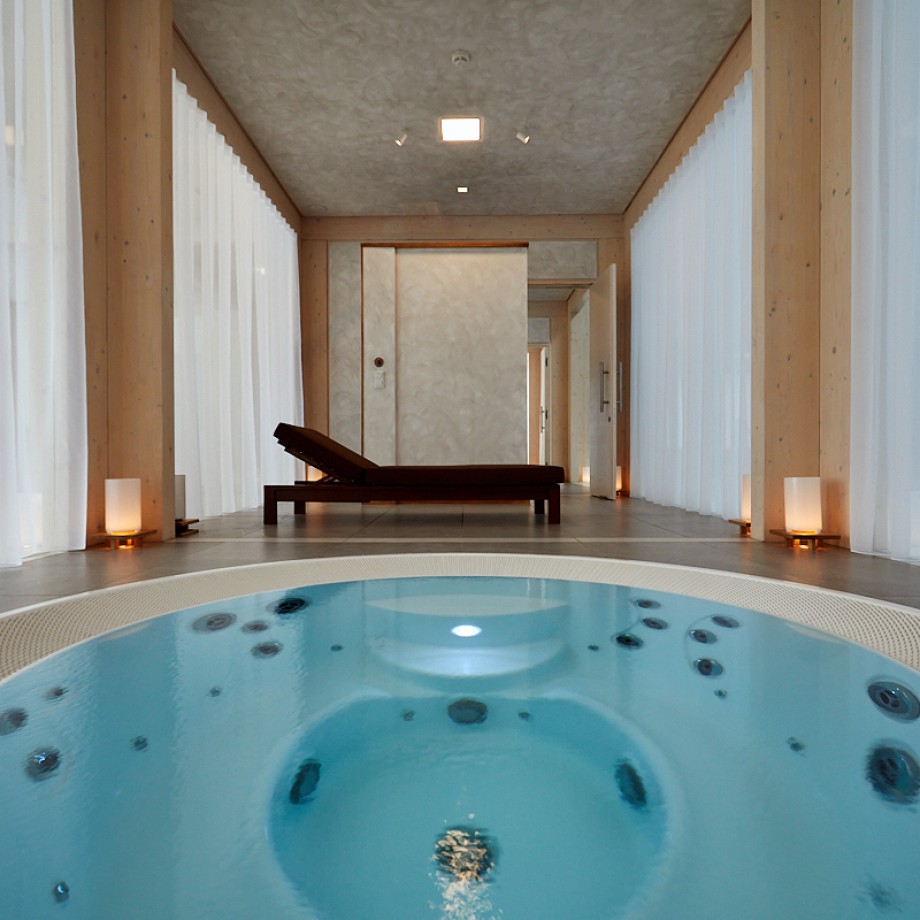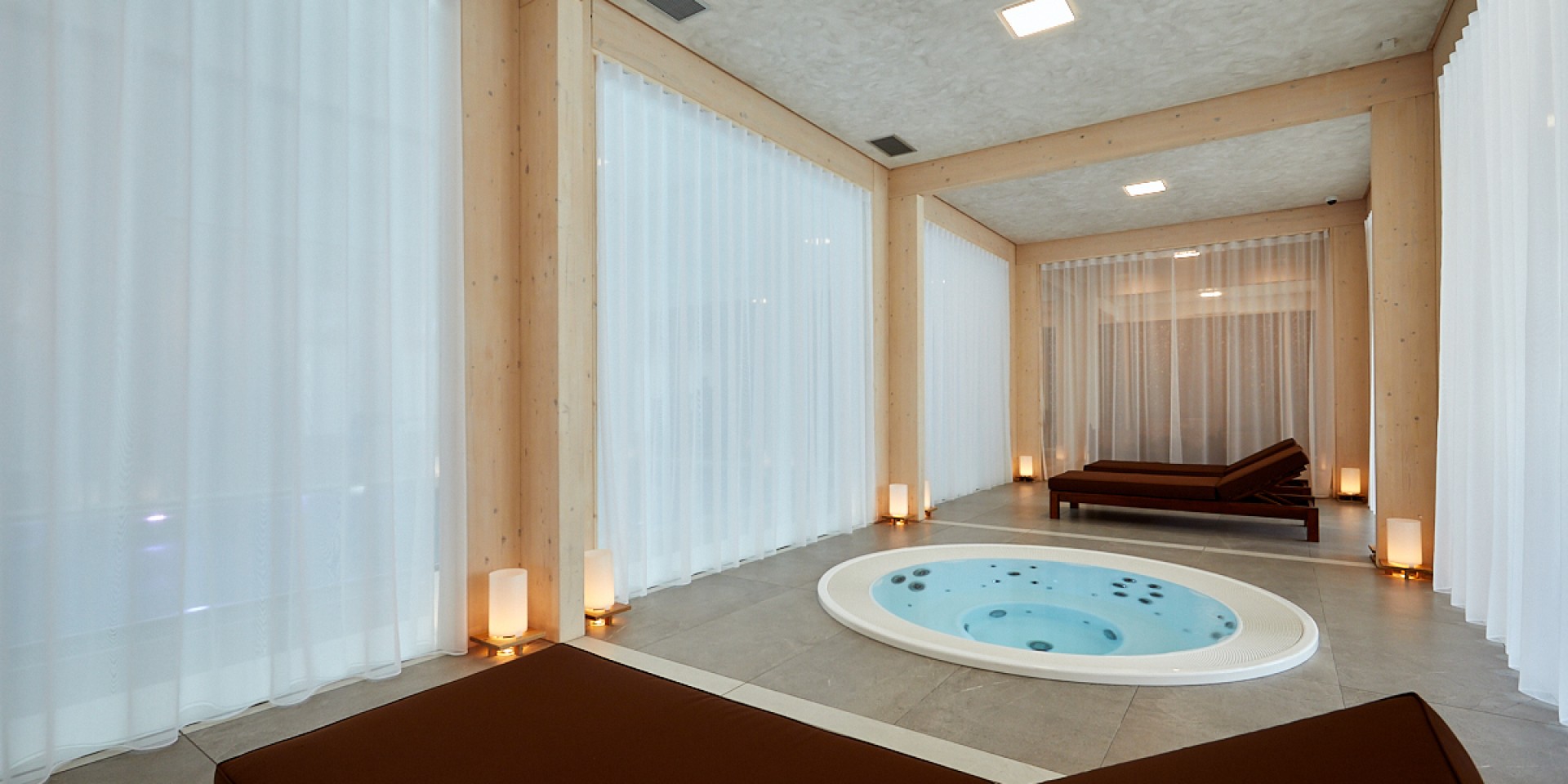 PRIVATE WHIRLPOOL

Only the two of you, undisturbed, surrounded by the unspoiled natural surroundings of the Svata Katerina Resort's forests…
Pricelist:
1 hour /2 persons
990 CZK
2 hours /2 persons
1,690 CZK
3 hours /2 persons
2,250 CZK
Charge for each additional person is 190 CZK.
ABOUT THE AYURVEDIC PAVILION
Ayurveda is based on the theory of the five elements: Earth, Water, Fire, Air, and Ether that are part of everything around us.  Harmonization of these elements makes it possible to find inner strength and health. Vastu, a Vedic manuscript on architecture, talks about the influence of individual elements, planets, and points of the compass on quality of living within buildings.  That is why this ancient text, part of Ayurvedic teaching and practice, was to some extent the inspiration for the Ayurvedic Pavilion design.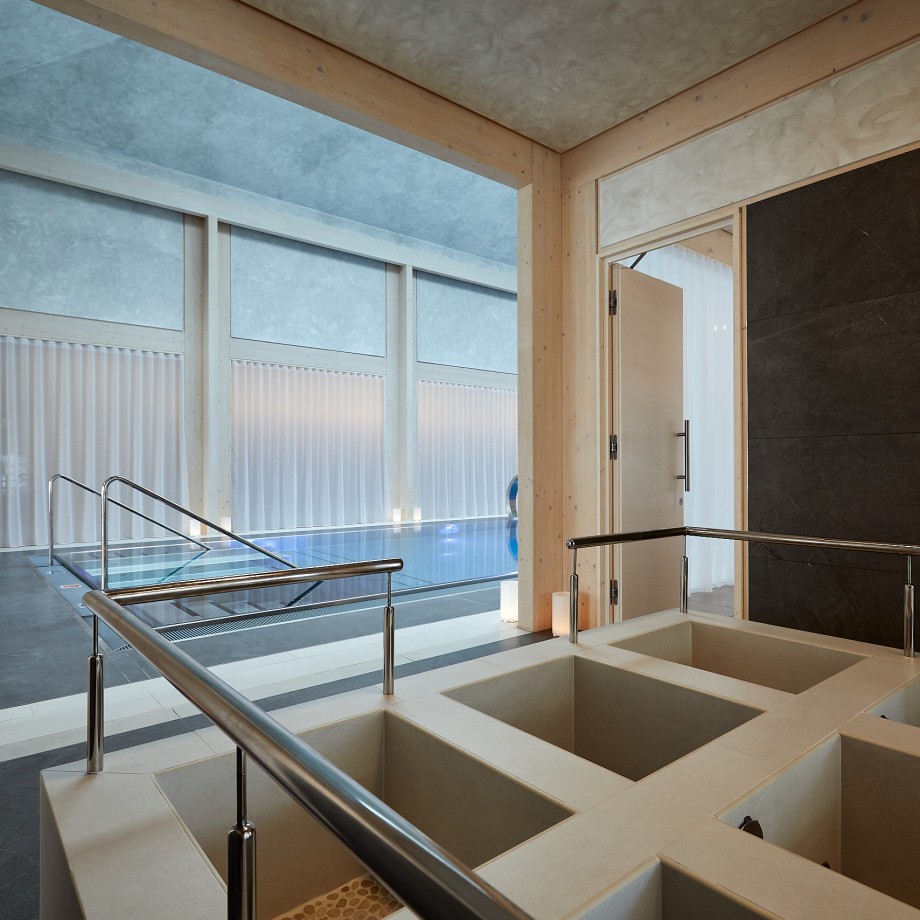 Gentle reflexology
"walking on stones and pebbles".
Gentle reflexology is an effective supplement to reflexology foot massage performed by therapists. Reflexology is an Asian technique that is more than a thousand years old and is part of alternative medicine and self-healing. It is based on holistic principles, on the fact that on the end parts of the body, feet, hands, ears, there are nerve endings that are related to internal organs. Their activity is influenced and supported by their stimulation and massage.

This therapy also has a positive effect on supporting metabolism, regenerating the body, supporting digestion or improving insomnia. Gentle reflexology, which we recommend you try, is a supportive therapy performed by masseurs. The pain you may feel is part of the therapy. Painful sensitivity of the feet points to the problems of individual organs. The combination of therapies gradually improves the functioning of these organs and thus gradually reduces pain, whether during a massage or when walking on pebbles.
  
This therapy is not suitable for skin diseases of the feet, not suitable during pregnancy.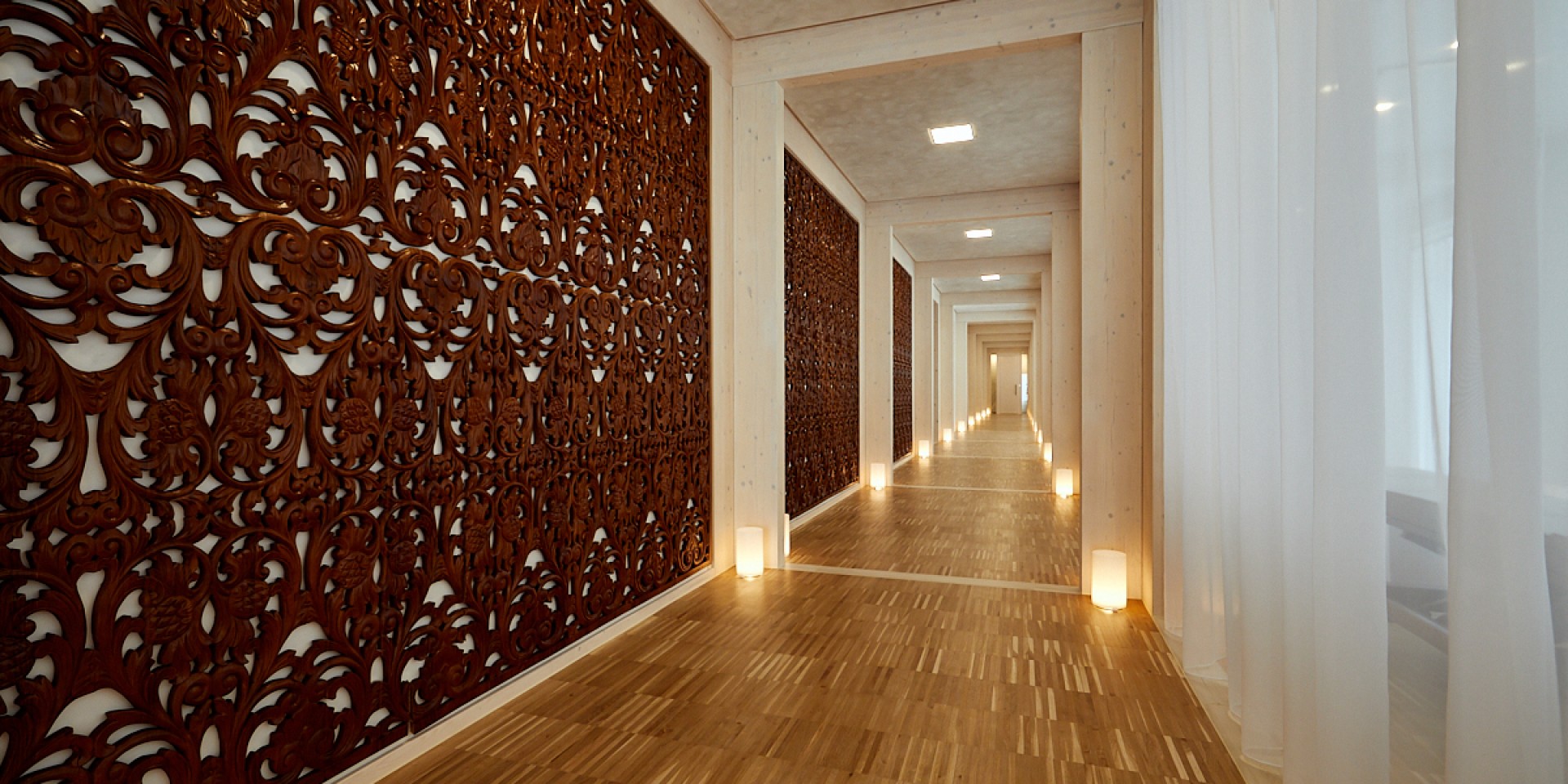 AYURVEDA AT SVATA KATERINA RESORT

The Science of Life
Ayurveda "the science of life" is five thousand year old Indian medicine that is made up of unique systems.  Since 1982, Ayurveda has been recognized by the World Health Organization as an effective health treatment system.  It is often called "the mother of all health treatment methods".  It harmonizes body, spirit and mind and it helps restore inner harmony and balance.